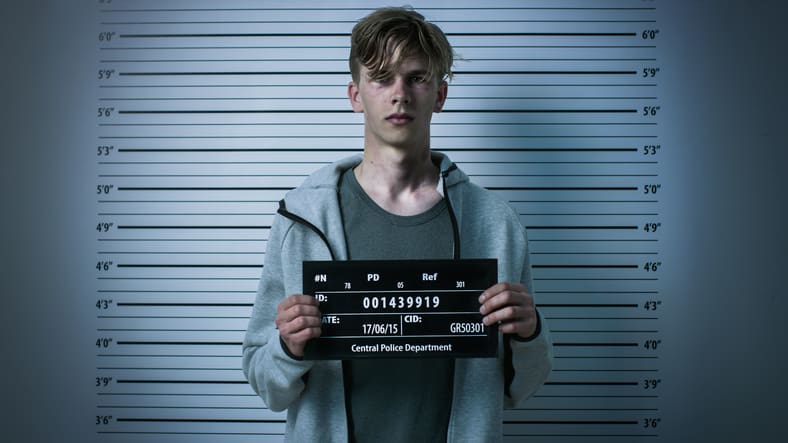 If you've ever been arrested in Florida, you need to know about Florida mugshot law. It enables you to take action against mugshot websites that profit off your misfortune by requiring payment to remove mugshot images.
Are mugshot websites legal in Florida?
Unfortunately, mugshot websites are legal in Florida and other states in the United States. Mugshot images are in the public domain, as is the arrest record that accompanies the image.
Does Florida mugshot law require the removal of any mugshot, under any circumstance?
Florida mugshot law states clearly that mugshot websites must remove your image at no cost. However, there are some conditions to the new law:
The law only applies if charges were dropped, or you were found innocent of a crime
The law only applies to websites that charged a fee for mugshot removal. After the law was passed, many websites stopped charging a fee for mugshot removal services, while others simply set up a separate company to offer "mugshot removal services".
The law does not apply to newspapers, magazines, and mugshots published online by Florida police departments.
Mugshot websites based on other states or countries don't have to abide by Florida law.
If I have a criminal record expunged, will mugshot websites be forced to remove my information from the internet?
Florida mugshot websites must remove your information if your record has been expunged. However, you'll have to follow a step-by-step process to have the website take down the information.
How can I use Florida mugshot law to have a mugshot reviewed from a mugshot website?
There are a lot of mugshot websites, and they all scrape content from the internet and each other. If your mugshot appears on one website, the odds are that it will appear on dozens more.
Do a search for your name, followed by information related to your arrest. Make a list of all the websites that list your mugshot and arrest records.
Next, you'll need to send a certified letter, by mail, with evidence showing that charges against you were dropped, your record was expunged, or you were found innocent of the charges against you. You'll also need to send a certified copy of a photo ID. Write out the URL of the page with your record in your letter, or take a picture of the page, print it out, and enclose it in the letter.
Florida mugshot websites must remove your mugshot image no later than ten days after receiving the letter. Websites that refuse to do so will face daily fines in accordance with Florida mugshot laws.
What about police mugshot websites?
It's not uncommon for Florida police departments to publish mugshot photos on their own site. However, the images only stay online for a brief period of time. They're taken down on their own, so you don't need to take action to have them removed.
What about newspapers that publish a mugshot in a story?
Local newspapers and magazines may publish an image of your mugshot if the events surrounding your arrest were newsworthy in some way. Because newspapers and magazines don't charge money to have mugshots removed, you can't force journalistic websites to take your image and records down.
However, if you were found innocent or charges were dropped, it's likely that these same websites would update their stories. While your mugshot will still be visible online, at least people will know that you aren't a criminal.
If a newspaper or magazine doesn't update its story, you can send a certified letter to the outlet providing up-to-date information. Include all the information you'd provide to a mugshot website.
In other instances, a newspaper may publish a mugshot website similar to that published by local police stations. Your records and image will be removed after a set period of time and not republished. There is no need to take action against such sites.
What happens if my mugshot reappears on a mugshot website?
Mugshot websites based in Florida can't republish mugshots once they've been formally asked to take them down. However, they can publish new mugshots of you if you've been arrested later on.
If you're found innocent of the charges, the charges are dropped, or your records are expunged again, you can still have your new mugshots removed. Simply follow the steps outlined above.
What about my arrest records?
Florida mugshot law only applies to mugshot images. This means that mugshot websites can still list your arrest records online.
Can I take legal action against a mugshot website?
You can take legal action against a mugshot website. However, it won't be easy. It's hard to trace the names and addresses of people who run mugshot websites. If mugshot websites operate outside the United States, it can be impossible to bring them to court.
If you think legal action is in order, contact a lawyer to discuss the details of your case. In some cases, a cease-and-desist letter from a lawyer will speed up the removal of your mugshot from a site. If the site is Florida-based and doesn't remove your image within ten days of receiving your letter, it can be fined every single day your image remains published.
Will mugshot suppression solve my problem?
Mugshot suppression is not the same as mugshot removal. Suppressing your records does not remove them from the internet. It merely makes them more difficult to find.
Mugshot suppression isn't a bad idea. In fact, building a positive reputation for yourself online is one of the best ways to get back on your feet after being arrested. A reputation management or branding company can help you create and put up positive content to outrank any old arrest records.
The odds are that most people who do a casual search for your name won't find your arrest records or old mugshots if there is a lot of positive content about you online. However, those doing a thorough search will most likely find the old information.
How can I remove a mugshot permanently?
You don't have to allow an old mugshot image and arrest record to ruin your life today. A professional mugshot removal service can not only have your mugshot removed from a wide range of sites but also ensure the old image and records don't resurface.
Mugshot removal services:
Know the information for all mugshot websites and people-search engines.
Know how to do a thorough search to find every single site that publishes your image. This is important because sites outside of Florida can re-list your image by mistake if the images are on other sites online
Can send letters to all the sites publishing your image quickly and easily
Follow up on the letters to ensure the images are removed
Monitor the web to make sure the old images/records don't resurface.
Why Work with Us
Our company is not affiliated with any mugshot removal websites. Rather, our focus is on putting these sites out of business by having mugshots removed permanently, so our clients can lead a happy, productive life.
Our team has many years of experience tracking down mugshot websites and having content removed. We know how to find images and information, and we know how to have it removed quickly. What's more, we charge a very affordable fee for our services.
Florida mugshot law offers some reprieve to those who have been arrested but later found innocent or had charges dropped or expunged. However, it doesn't go far enough in tracking down mugshot websites and forcing them to remove content. That's where we come in. Get in touch with us at your convenience to start the process of removing mugshots and arrest records from the web permanently.
If Florida mugshot law isn't enough to get your mugshot and records taken down, get in touch with the pros. Our powerful tools and expertise can help you leave the past behind for good and start a new life. Call now at 844-641-8163.
https://removemugshots.com/wp-content/uploads/2017/06/logo.png
0
0
Ken
https://removemugshots.com/wp-content/uploads/2017/06/logo.png
Ken
2021-02-05 14:11:33
2021-02-22 14:56:19
What You Should know about Florida Mugshot Law